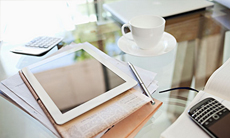 Tianjin Yunkai Resin Technology Co ., Ltd
Contact:Manager Liu
E-mail:julie@tjyunkai.com

Phone/wechat:+86-18512265831
what's app: +86-18512265831
Tel:86-022-58513391
skype: tjyunkai@gmail.com

Website:www.tjyunkai.com
Address:Tianjin Binhai New Area, Tianjin, China
Postcode:300000
· Discoloration Resin
YK-20
1、Product Introduction
Yk-20 color changing resin (indicator resin) is a kind of strong acidic cation exchange resin loaded with indicator. The factory form is hydrogen type. It can not only carry out ion exchange reaction with cations in water, but also show obvious color changing characteristics with the change of its own ion type. Yk-20 color changing resin is brownish yellow in regenerative type (H type) and rose red in failure type (Na type).
2、 Product Application
Yk-20 color changing resin is mainly used to measure the hydrogen conductivity of the effluent of steam and condensate polishing mixed bed in thermal power plant.
The color changing resin can also be matched with strong base anion resin (such as yk-22) and installed in a small diameter transparent exchange column. The regeneration time can be determined by the color change after resin failure. It can be used in small pure water systems such as food, medical and electronic instruments.
3、Product Parameters
Brown yellow transparent spherical particles (regenerative)
Rose red transparent spherical particles (failure type)